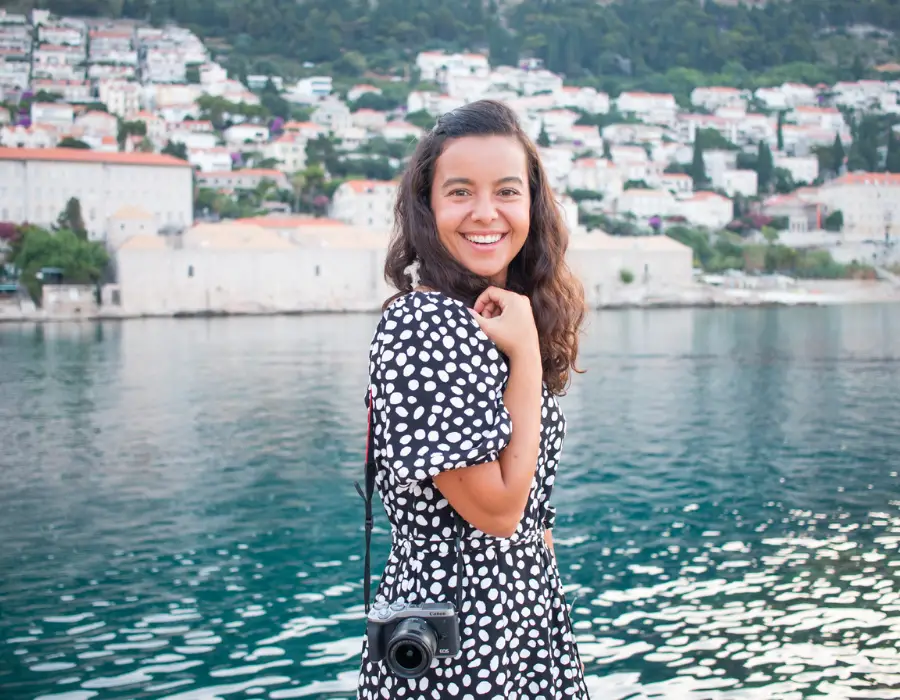 When I was 25 years old, I read this somewhere: 'if you don't like where you are, move, you are not a tree'. I haven't stopped doing that ever since (figuratively & literally).
Hi there! I'm Aimara. I was born and raised in Venezuela and moved to Chicago at age 26 to start a new life and to find myself. A lot has happened ever since. I started a blog (Ways of Style) that led me to this crazy dream of traveling the world full time with the love of my life. I am a HUGE dreamer. I believe that following my heart and passions will lead me to my purpose in this world.
This crazy trip has been changing me since the day we started planning it and it keeps challenging me every day we spend on the road.
My biggest hope is that our stories and YouTube videos inspire you to follow your own dreams and to put in the hard work to build a life that you love living. Just like we did.
A little bit about my background: I studied business and started my career in the airline industry, then transitioned to the oil industry, where I though I would stay forever (HA!). In 2014, I moved to Chicago, had all kinds of jobs to survive & pay the bills, but somehow I ended up having a blog as a job. Being a full time blogger opened my eyes to a world I had no idea existed. I'm so grateful for that. Then, I met the love of my life. We came up with this crazy idea of traveling the world for a living, saved some money for almost 4 years and learned a few skills. 
My role with Ways of the World is social media and video editing. I run all of our social platforms (Instagram, Pinterest, Facebook and YouTube), so if you ever message us there, 90% of the time I'll be the one replying to you. I keep meticulous track of all of our expenses and statistics, because data is everything and I'm confident we'll be able to offer value with these numbers in the future.  I also edit our photos & videos, write occasionally here on the blog and we share the responsibility of creating visual content. I'm usually the one dreaming and coming up with crazy ideas for our brand too. There are very few seconds of the day where I'm not thinking about this blog (Learn more about what G does in his About Page).
Things I love: all the animals… specially horses, turtles, dogs, any baby animal, dolphins, pandas and whales. But really, I love them (almost) all. I love my husband, my family, my friends, God, helping others and living a balanced lifestyle. Not in that particular order, but you get it.
I dislike: small talk, roller coasters, dishonesty, mean people, water slides, alligators, inequality, racism… Both of these lists can get pretty long & political, so I'll just stop here.
We have built the most amazing community since we started this blog. Thank you so much for being a part of it! Interacting with all of you and hearing about your goals and dreams is my favorite part of this rewarding job I get to do every day.
Thanks again so much for being here.
PS: I was born in 1987 and G in 1985. A lot of people seem very interested in our ages. We are oldies 😉