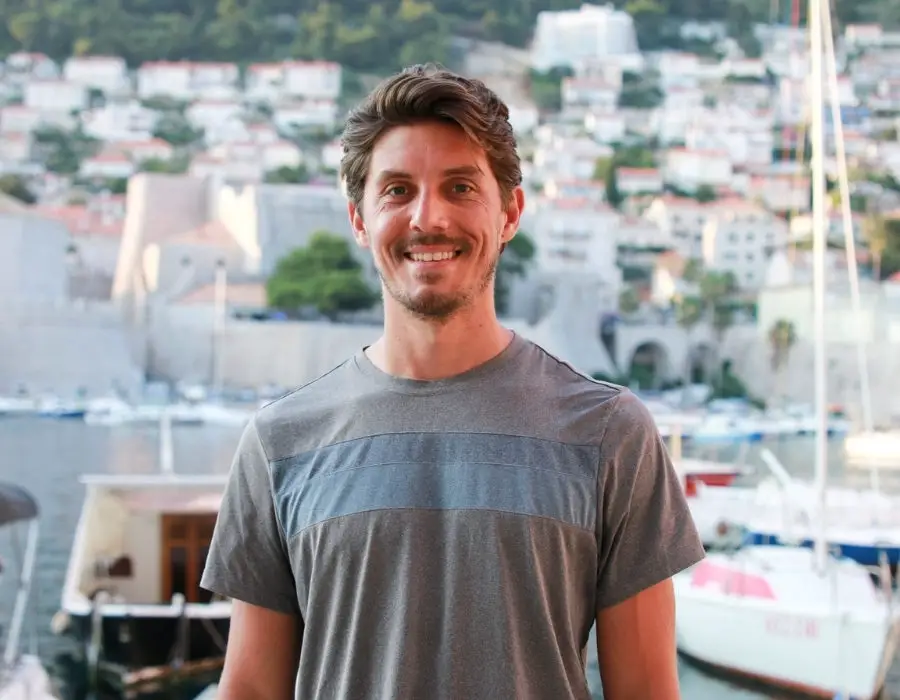 An 'About Me' page, how did this happen? Before setting out to become a travel blogger my only social platform was a mediocre LinkedIn page. And now I am traveling the world with my wife documenting everything?? Life is funny.
I'm Gordon (G), and as you probably assumed from the previous paragraph, this new career choice is quite the detour from the path I thought my life would take. I studied business in college, got two Masters – International Business and MBA – and then had a career in strategy consulting based in Chicago. The table was set for a traditional journey climbing the corporate ladder, but a single conversation with Aimara set us on our way to creating this blog and social networks with the goal of living a life of adventure and amazement. 
I was born and raised in South Florida, and though I've been lucky to live in amazing (and complicated) places like Chicago, Costa Rica, Guatemala and Cuba, I've always considered Florida home. From a young age I was lucky to explore places and cultures much different from mine. My parents are both from The Netherlands, and if you have spent any time abroad, you know that you will find Dutch people wherever you go. So part of me thinks it's my Dutch heritage that makes me crave exploration and what made me jump at this opportunity for an uncommon lifestyle.
When we started Ways of the World I penciled in my responsibilities as drone pilot and travel researcher. Turns out that wasn't going to cut it with my new business partner. So while those things do fall under my job description, my biggest responsibility is writing for and maintaining this blog. I hope the content we put together is entertaining, useful, and most of all, inspirational. We love hearing that our own experiences have inspired others to follow their passions and to seek out their dream lives. That said, I am a pretty risk-averse person when it comes to personal finance, so make sure you have a plan people – please!
Some things I love in no particular order: spicy food, warm weather, being stimulated by new surroundings, the ocean and all if its creatures (special shot-out to octopuses and hammerheads), my wife (I said no particular order), my family, the dream of one day being able to windsurf, and morning coffees in unfamiliar places.
Thank you so much for taking the time to read about me – it means the world that people are interested in our story. And thanks for being a part of our community, I hope you enjoy following along as much as we do creating our stories.
Sincerely,
G