Fancy seeing you here! Let us introduce ourselves. 
Hi! We are a couple of dreamers who didn't want to have a traditional lifestyle. We both love traveling and we didn't want to settle down anywhere or start a family like most people our age would do, so instead we decided to travel. That's pretty much why Ways of the World was born.
We know it's a privilege to be able to do what we do and we don't take any of it for granted. That's why we decided to start a travel blog; not only to share our adventures with the world, but to learn how to travel better and encourage you to do the same. We believe that experiencing other cultures and places make us more empathetic humans, which ultimately has the power to make the world a better place.
We worked very hard to be where we are today and even though what we're doing sounds like a dream, we are taking a huge risk. We saved every penny we could over the past three and a half years, so everyday we spend on the road, comes at a high cost (we literally only have enough money to survive 2 years with no income LOL). However, we wouldn't change it for anything in the world. We might as well give this crazy thing a try and see what happens.
Back in 2017, a year after we met, we were sitting by Lake Michigan in Chicago talking about maybe traveling the world full time for a living. Literally one week later we were opening a bank account together to start saving money for a crazy 2-year trip around the world.
We had no idea where to start or how much it would cost us, but as we started doing our research and thinking about our bucket list destinations, things started to get more serious and before we knew it, it was all we could think about. Quickly we learned that traveling full time can be cheaper than living in a city like Chicago, so we set up a monthly savings plan and started making sacrifices to make our dream happen as soon as possible.
It took us almost four years of planning, saving enough money, learning new skills and accumulating a lot of miles. This whole trip sounded like a fantasy and never felt 100% real until we boarded that first one-way flight to Turkey in September 2021. Our trip got postponed many times because of green card and passport issues and then COVID-19 happened. We second guessed ourselves a million times and everyone around us thought the trip was cool but completely insane to do at our age (36 & 34), but here we are and we couldn't be happier.
We would be lying if we said we only want this trip to last two years. We do want to turn it into our full time jobs, but our main goal here is to encourage you to pursue your own dreams, live a life that's filled with purpose and step outside of your comfort zone to truly bring change into this world we live in.
We created this website to document our trip around the world. We hope the information we share educates as much as entertains and that our stories are useful in planning your own adventures.
Our biggest accomplishment will always be knowing that you used our blog as a resource to plan your own epic trip. We encourage you to leave your comfort zone and explore the world on your own.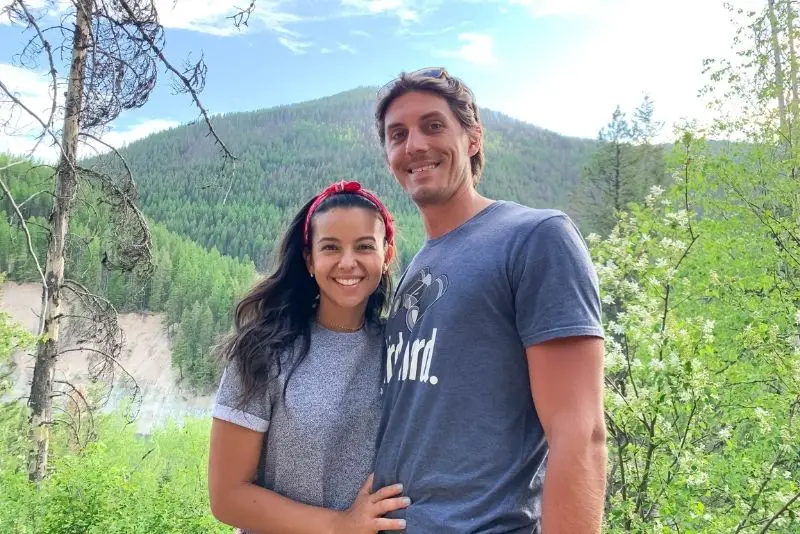 What to expect from Ways of the World
As responsible travelers we feel like it's important to give context about culture and history through Ways of the World. We believe this can make your experiences more meaningful and rewarding.
Our hope with our stories is to help you open your eyes to see how other people live and for you to go out there, travel more and live a life you are proud of.
Our posts will always include costs, our personal opinion about each destination, our wins & losses and lessons learned along the way. We try to be as detailed as possible, but if you ever have any questions, feel free to reach out in the comments section, or on Instagram or YouTube. We are here to help!
We set up some personal goals with our trip around the world. It's hard to know right now if we can make a living with this lifestyle, but these are some of the things we hope to accomplish along the way:
ON STALKING MODE? HERE'S EVEN MORE ABOUT US 😉